COVID-19, Telemedicine, Population Health
WEBINAR: Fitbit Executive Talks About Population Health Initiative During COVID-19 Pandemic
COVID-19 has forced people around the world to make drastic changes to their lives and routines. In the midst of these changes, digital health companies find themselves in a unique position to help people stay active, eat nutritious foods, sleep well, and manage stress during these challenging times. They are also partnering with public health and research partners in order to leverage behavior and biometric data to help detect and prevent the spread of COVID-19.
Fitbit's Medical Director John Moore and Scripps Research Epidemiologist Jennifer Radin will provide insights as to how wearables can help keep people healthy in times of change, and help detect the spread of influenza-like illnesses, including COVID-19.
Join us to learn:
How wearables can help keep people healthy in times of change
How digital health companies can use their products and services to better support users during the COVID-19 pandemic
How Scripps research harnesses data from Fitbit and other digital health platforms in order to improve detection of influenza-like illnesses

 
Speakers: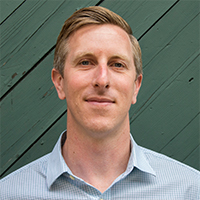 Jonathan Moore
Medical Director, Fitbit
John Moore is a physician, engineer and the Medical Director at Fitbit. He is the former CEO of Twine Health, a Cambridge based company recently acquired by Fitbit. John studied biomedical engineering and then medicine at Boston University. He left the clinical career path, determined to develop solutions to improve healthcare delivery, and earned a PhD from MIT. His research included the intersection of health psychology, learning science, and human-computer interaction, which formed the health behavior change foundation of Twine Health that is now being leveraged at Fitbit. John was recently recognized by Employee Benefits News, as one of the 2019 Digital Innovators: Transforming HR. John finds his fit with various ocean-related activities, including surfing.
Jennifer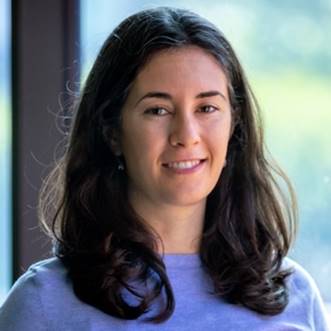 Radin
Epidemiologist, Scripps Research
Jennifer Radin is an epidemiologist at Scripps Research, where she conducts research to improve disease prediction and prevention by incorporating digital devices, sensors and platforms. Before joining Scripps, she worked with the Operational Infectious Disease Department at the Naval Health Research Center and the Influenza Division at the Centers for Disease Control and Prevention. Jennifer received her doctoral degree in Epidemiology from the University of California, San Diego and San Diego State University. She also holds a master's of public health, specializing in Epidemiology of Microbial Diseases, from Yale University and a bachelor's degree in Biology from the College of William and Mary.