Webinar Presentation: Transforming Health with Social Determinants of Health Coding
Slides and recording from October 10, 2019 eHI webinar.
Using ICD-10-CM codes to capture social determinants of health (SDOH) data is an incredible opportunity to identify, document, and track factors impacting health, such as employment, food insecurity, and homelessness. This webinar featured the results of a recent collaboration between eHI and UnitedHealthcare, examining why ICD-10-CM codes are not being used to their full potential. As a result, the group developed a set of tools to promote the adoption and use of these codes by provider organizations and coding professionals.
Speakers from the collaboration will explain how to best use the tools, share what their organizations are doing to address SDOH, and answer questions such as:
What is the benefit of standardizing the capture of SDOH data?
What is a Z code for SDOH?
Can coding professionals use non-physician documentation to support ICD-10 CM coding for societal and environmental conditions?
Are there guidelines for using ICD-10 codes for SDOH?
Speakers:
Caraline Coats, MHSA, Vice President Bold Goal and Population Health Strategy, Humana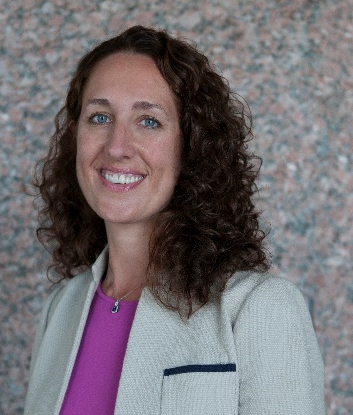 Caraline Coats is Vice President of Humana's Bold Goal and Population Health Strategy, leading Humana's mission to help improve the health of the communities it serves by making it easier for people to achieve their best health. Coats has been with Humana for over twelve years. She started as a Regional Director of Medicare Operations in Arizona and relocated to Florida, where she became the Vice President of Network Management and subsequently, the Regional Vice President of Network Management for the East Region. In her role before joining the Bold Goal team, Coats served   as Vice President of Humana's Value-Based Strategies, leading the organizational advancement of innovative payment models that enable Humana to support providers as population health managers in value-based care relationships. Prior to Humana, Caraline was Vice President of Operations with a hospitalist company and Assistant Vice President of Managed Care for IASIS Healthcare in the Arizona and Nevada regions. She credits her understanding and experience working directly with physicians and hospitals for the opportunities she has had with Humana. Caraline holds an undergraduate degree in biology and a Masters in Health Services Administration from the University of Michigan. She and her husband have two sons, Michael (5 years old) and Nicholas (4 years old). Outside of Humana, Caraline spends her time with family and enjoys running.
Nelly Leon-Chisen, RHIA, Director, Coding and Classification, American Hospital Association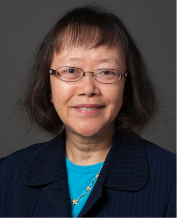 Nelly Leon-Chisen, RHIA, is the Director of the Coding and Classification at the American Hospital Association where she is responsible for leading the Central Office on ICD-10-CM/PCS and HCPCS. The Central Office, in cooperation with the National Center for Health Statistics (NCHS), the Centers for Medicare and Medicaid Services (CMS) and the American Health Information Management Association (AHIMA), serves as the authoritative source on ICD-10-CM/PCS. She represents the AHA as one of the four Cooperating Parties responsible for the development of the ICD-10-CM and ICD-10-PCS Official Guidelines for Coding and Reporting. She is also the executive editor of the AHA Coding Clinic publications. She is the author of the ICD-10-CM and ICD-10-PCS Coding Handbook published by AHA Press. She has over 30 years of experience in the health information management field including consulting, teaching, technical and management experience in hospital health information management departments. She has lectured extensively on coding, DRG and data quality issues throughout the United States, Europe, Asia and Latin America. She is a Past President of the Chicago Area Health Information Management Association and a recipient of the Professional Achievement Award from the Illinois Health Information Management Association. 
Sheila Shapiro, Senior Vice President, Strategic Community Partnerships, UnitedHealthcare


Sheila Shapiro joined UnitedHealthcare Community Plan of Arizona in 2009. Since joining the organization, she has held the positions Chief Operations Officer, Arizona Community and State, Plan President Washington Community &State, National Vice President of myConnections and National Vice President of Population Health and Clinical Innovation. Sheila has over 30 years of experience in the health care industry. In her current position as Senior Vice President, National Strategic Partnerships with United Healthcare, Sheila is responsible for the development, advancement and implementation of the industry-leading sustainable model to standardize and use non-traditional data elements and innovative strategic partnerships to improve health outcomes at scale. Prior to joining UnitedHealthcare, Shapiro held executive positions with Blue Cross Blue Shield of Montana, Molina and Premera Blue Cross. She has led a broad range of operations and strategic objectives including claims, customer service and financial operations. Shapiro earned a Master of Arts in management from the University of Phoenix, and her bachelor's degree is from Arizona State University.  She also holds a financial management certificate from the Wharton School of Business.  Shapiro is an Arizona Women in Business honoree and has served as vice chair on the board of directors for the March of Dimes.  
Social Determinants of Health and ICD-10-CM Coding Resources