COVID-19, Interoperability, Modernizing Public Health, Virtual Care
Webinar: Contact Tracing and Patient Matching (data and analytics for managing COVID-19)
A complete picture of the COVID-19 pandemic – including accurate patient demographics, aggregated clinical characteristics, health system monitoring and economic consequences – is critical to preparedness and response at regional, state and national levels. During this webinar, we will look at how important matched patient data along with a comprehensive analytics platform is necessary to support stakeholders across the ecosystem to inform in "real-time" life-saving decisions during a time of unprecedented need.  Don't miss this discussion as senior health IT members from KPI Ninja and 4medica – One Patient…One Record share "best practices" in responding to the COVID-19 pandemic crisis.
Speakers:
Vineeth Yeddula​
Co-Founder and CEO KPI Ninja

Co-Founder and CEO of one of the fastest growing healthcare analytics company, KPI Ninja. More than ten years of healthcare experience in leadership, analytics, population health, and performance improvement. A proven leader offering expertise in creating a data-driven, team-based, continuously improving, and patient centered organizational performance improvement culture. ​
Ben Moscovitch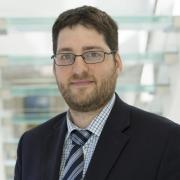 Project Director, Health Information Technology The Pew Charitable Trusts​
Ben Moscovitch directs Pew's efforts to improve the safety of electronic health records and enhance the exchange of information so health care providers and patients have the data they need to make informed decisions. Previously, Moscovitch worked on Pew's medical devices project, advancing policy reforms to support innovation, patient safety, and quality improvement.
Harvey Guindi ​ 


Chief Information Officer
HNL Lab Medicine
Harvey Guindi leads the design, development and implementation of Business Technologies by leading the Software Design and Engineering, Project and Product Management, Enterprise Architecture, Support and Infrastructure, Clinical Applications and Client Solutions teams
Gregg Church 


President, 4Medica
Gregg Church is President of 4medica with 20-plus years of health IT experience. He represents 4medica in championing reform initiatives that achieve health IT interoperability, a nationwide patient identifier and matching standardization strategy, and the Clinical Lab 2.0 global movement to redefine laboratory value. Church regularly speaks and hosts roundtables at regulatory and industry conferences, events and public policy think tanks involved in shaping the framework for patient identification, and advocates for the national need to reduce patient duplicate records across disparate systems to less than 1 percent.