Best Practices, Consumers
Considerations for Success in Improving Patient Education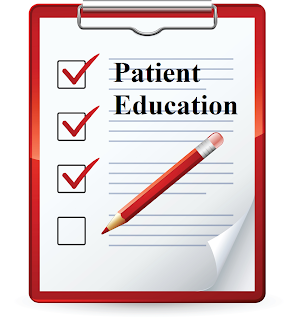 As healthcare costs in the U.S. continue to inch towards 20% of gross domestic product, unique and inventive ways of bending the cost curve have begun to take shape.  The financial implications of value-based care delivery have increased, while fee-for-service models continue to face consumer and regulatory scrutiny. Measures of quality – such as readmission rates, patient-reported experiences of care (CAHPS), and spend-per-beneficiary – are now inseparable from reimbursement, workflow, and organizational viability.  Risks are now incurred inside the acute care environment, as well as before and after care is received.  Increasingly, a patient and caregiver's knowledge of preventative activities, current condition(s), treatment plans, and self-care becomes paramount to achieving ideal outcomes outside the clinical environment.  Consequently, improving health literacy is increasingly recognized as a key cost and efficiency driver ripe with technologic and workflow advancement opportunities.
How big is the effect of health literacy on growing costs?  A recent study conducted by Accenture stated that amongst health plans, low health literacy incurred an estimated $4.8 billion annually in administrative costs.   Another study hosted by the National Institutes of Health (NIH) estimated that the total cost of low health literacy in the U.S. healthcare system for both providers and health plans totals more than 200 billion dollars per year.  Although population health efforts have provided a path for beginning to address the health literacy gaps, recognition of the scope of the health literacy problem is not readily understood by most provider and health plan organizations.  Increased focus surrounding how patients and caregivers interact and communicate with clinicians is vital to tackling the health literacy problem.
One way that many large health systems, integrated delivery networks, and care management organizations are improving patient health literacy is through more robust patient and caregiver education efforts.  Patient and caregiver education improves understanding around the importance of adherence to treatment plans and the appropriate utilization of care.  Through more formalized approaches to education and collaboration amongst patients, caregivers, and care teams, new benchmarks and standards are established and scaled across organizations.  From these efforts, patient outcomes improve, unnecessary costs can be decreased, and clinical quality heightened.  Fortunately, a formalized approach to tackling health literacy through education is becoming easier with the progression of technology that can deliver education to varying channels, care settings, and workflows.
Providers and health plans are encouraged to think about the following in addressing gaps in health literacy:
Care Team Considerations
Assign care management resources to each patient
Engage in motivational interviewing at the point of care and through care coordination efforts
Provide patient and caregiver with appropriate education consistently and frequently to reinforce key concepts and behaviors
Ensure that patients and caregivers fully understand the treatment plan so that they are engaged and invested in the course of action
Involve the patient's family to understand the patient's information needs
Technology Considerations
Consistently track goals & biological data
Enroll patients into personalized longitudinal care plans with frequent education touchpoints
Automate content during the visit, after the visit, or during follow-ups
Track engagement metrics and patient's response to information
Provide different types of content for the patients, leveraging devices they use
Deliver social media pushes, campaigns, and targeted materials to patients and their families
At-Home Considerations
Send communications and education on a regular basis to patients from their healthcare organization and associated value-based program
Use at-home devices such as blood glucose meters, pedometers, or other technology that can be integrated into the EMR
Perform follow-up with a care manager diligently alongside treatment plan
These considerations for success were discussed as part of a presentation by eHI members Jake Blanchard and Josh Schlaich of Healthwise during eHealth Initiative's September 2018 Workflow for Provider and Patient Engagement Workgroup meeting.