Social Determinants of Health
WEBINAR: SDOH Impact on Equity and Diversity in Clinical Trials
The FDA reports that only five percent of clinical trial participants are Black, fewer than two percent are Asian, and fewer than one percent are Latino. This grossly uneven representation in clinical research means that current treatments may not be equally safe and effective for all populations. These findings suggest a need for a larger focus on the social determinants of health (SDOH) when designing clinical trials. Especially in light of recent concerns over the lack of racial diversity in COVID-19 research, it is urgent that we address this health equity issue.
On Jan 12, eHI will convene leading pharma manufacturers and leaders in public health to discuss current steps being taken to enhance diversity in clinical trials and to address the use of SDOH in the design of clinical trials.  
Areas of discussion will include:
•            Research from studies that reveals how SDOH may have an impact on clinical trials
•            The implications of clinical trials without diversity, equity, or inclusion
•            Current pharma-led initiatives around health equity and diversity in clinical trials
•            Methods for ensuring SDOH is considered during vaccine development for infectious diseases, including COVID-19.
Speakers: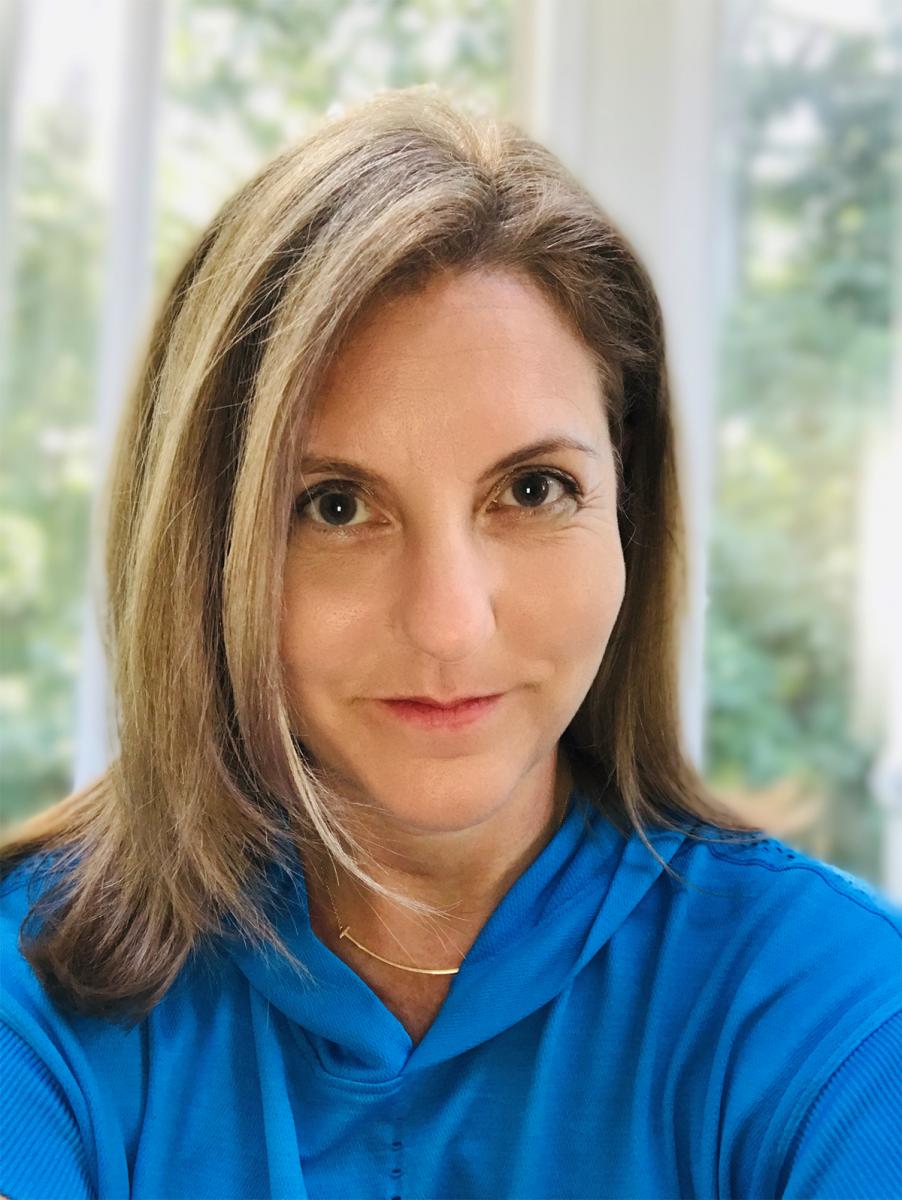 Jen Covich Bordenick 
CEO
eHealth Initiative and Foundation
 
For over 20 years, Jennifer has focused on quality and innovative technology solutions to transform healthcare. As CEO, she provides leadership for research, education and advocacy components of eHealth Initiative and Foundation (eHI). Convening senior executives from every group in healthcare to discuss, identify, and share best practices that transform the delivery of healthcare. Focus areas: improving health and wellness through innovative solutions; interoperability; privacy concerns; artificial intelligence; payment models to support innovative care; and tech tools for chronic care. She led development of dozens of national surveys and published groundbreaking reports. As part of her work with the Foundation, she led grants with California Health Care Foundation, Commonwealth Fund, Aetna Foundation and Bristol Meyers Squibb Foundation. Jennifer is co-chair of the Federal HIT Policy Committee's Strategy and Innovation Workgroup; member of the HL7 Board of Directors; and a member of the Diabetes Collaborative Stakeholder Panel. Jennifer is a faculty member for the MHA and MHIA graduate programs at George Washington University. Prior to joining eHI, Jennifer headed up the strategic marketing at OpenNetworks, Inc., focusing on security solutions for the healthcare industry. She led healthcare industry relations at MicroStrategy, Inc., focusing on data-mining solutions for the pharmaceutical and healthcare industry. She spent four years at the National Committee for Quality Assurance as Director of Policy and Product Development, helping develop national quality standards for healthcare organizations. Jennifer began her career at the George Washington University Hospital, Medical Center and Health Plan working on quality management initiatives, clinical pathways and healthcare administration. Jennifer earned a master's in Human Resource Development, completed coursework in health administration doctoral program at GWU, and resides in Maryland with her husband and two children.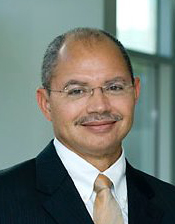 Luther T Clark, MD, FACC, FACP
Deputy Chief Patient Officer & Global Director, Scientific, Medical and Patient Perspective, Office of the Chief Patient Officer
Merck 
Dr Clark leads Merck's Patient Insights Team, is co-leader of the team that champions Health Care Equities (including promotion of health literacy and research diversity) and chairs the Patient Engagement, Health Literacy & Clinical Trials Diversity Investigator Initiated Studies Research Committee.  
Prior to joining Merck, Dr Clark was Chief of the Division of Cardiovascular Medicine at the State University of New York Downstate Medical Center (SUNY Downstate) and founding Director of the National Institutes of Health (NIH) funded Brooklyn Health Disparities Research Center.
Dr Clark earned his Bachelor of Arts degree from Harvard College and his Medical degree from Harvard Medical School.  He is a Fellow of the American College of Cardiology (FACC) and the American College of Physicians (FACP), and a past member of the Board of Directors of the Founders Affiliate of the American Heart Association.  He is a nationally and internationally recognized leader in cardiovascular education, clinical investigation, cardiovascular disease prevention, and health equity. He has authored more than 100 publications and edited and was principal contributor to the textbook Cardiovascular Disease and Diabetes (McGraw-Hill).
Dr Clark has received numerous awards and honors, including the Harvard University Alumni Lifetime Achievement Award for Excellence in Medicine.  He is the current President of the Health Science Center at Brooklyn Foundation (HSCB Foundation), SUNY Downstate Medical Center.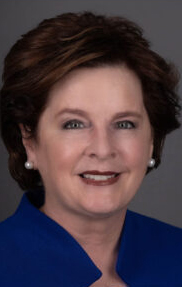 Dana Dornsife
Founder and CEO
Lazarex Cancer Foundation
Dana Dornsife founded Lazarex Cancer Foundation, a nationwide non-profit organization, in 2006 in response to a family experience with cancer. The unique mission of Lazarex is to  improve the outcome of cancer care, giving hope, dignity and life to advanced stage cancer patients and the medically underserved by providing assistance with costs for FDA clinical trial participation, identification of clinical trial options, community outreach and engagement.
In 2016, Dana expanded the mission at Lazarex to bring sustainable and transformational change to the bench to bedside process of clinical trial enrollment, retention, minority participation and equitable access with IMPACT (IMproving Patient Access to Cancer Clinical Trials). Most recently, Lazarex created collaboration around a public health initiative in Philadelphia, PA – Community IMPACT. This bold initiative is aimed at creating a replicable model to improve cancer health outcomes and associated co-morbidities for the residents of medically underserved and socioeconomically challenged minority neighborhoods throughout major metropolitan cities and beyond.
Dana is a graduate of Drexel University in Philadelphia. She is a board member of the USC Brain and Creativity Institute at University of Southern California, serves on the UCSF Cancer Leadership Council, and the MGH Presidents Council. She is on the governing board of the Yosemite Conservancy, in addition to being a council member.  Dana and her husband, Dave Dornsife, a USC Trustee, support a WASH initiative – Water, Sanitation and Hygiene, in 24 African countries through World Vision, an international humanitarian agency.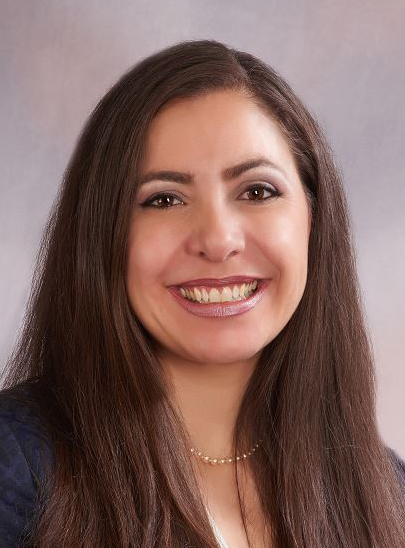 Lorena Kuri
Diversity Strategy  | Global Clinical Trial Planning & Alliances
Bristol Myers-Scribb 
Born and raised in Mexico, Lorena is a people oriented, active and sensitive change agent, currently leading BMS's R&D efforts on Diversity in Clinical Trials. Her experience and transferable skills helped her change careers after more than 14 years in Commercial roles, finding a match in Clinical Operations, expanding the opportunity to help medically underserved populations. Lorena's business acumen and customer focus have been key to demonstrate results, but more importantly to engage with key stakeholders. She holds a BA in International Business and Masters in Strategic Management and Human Capital. She believes in the value of connecting others and is proud of cultivating networks, helping whenever is needed.
She is an inclusion advocate and stands for what is right.
As a Latina, Immigrant and a Working Mom, Lorena found a way to connect her purpose and power, and is trying to make it right leveraging her intersectionality and the roles she holds at organizations like WOCIP (Women of Color in Pharma), the RedShoeMovement and her hometown Diversity Committee in New Providence NJ, where she lives with her husband and two kids.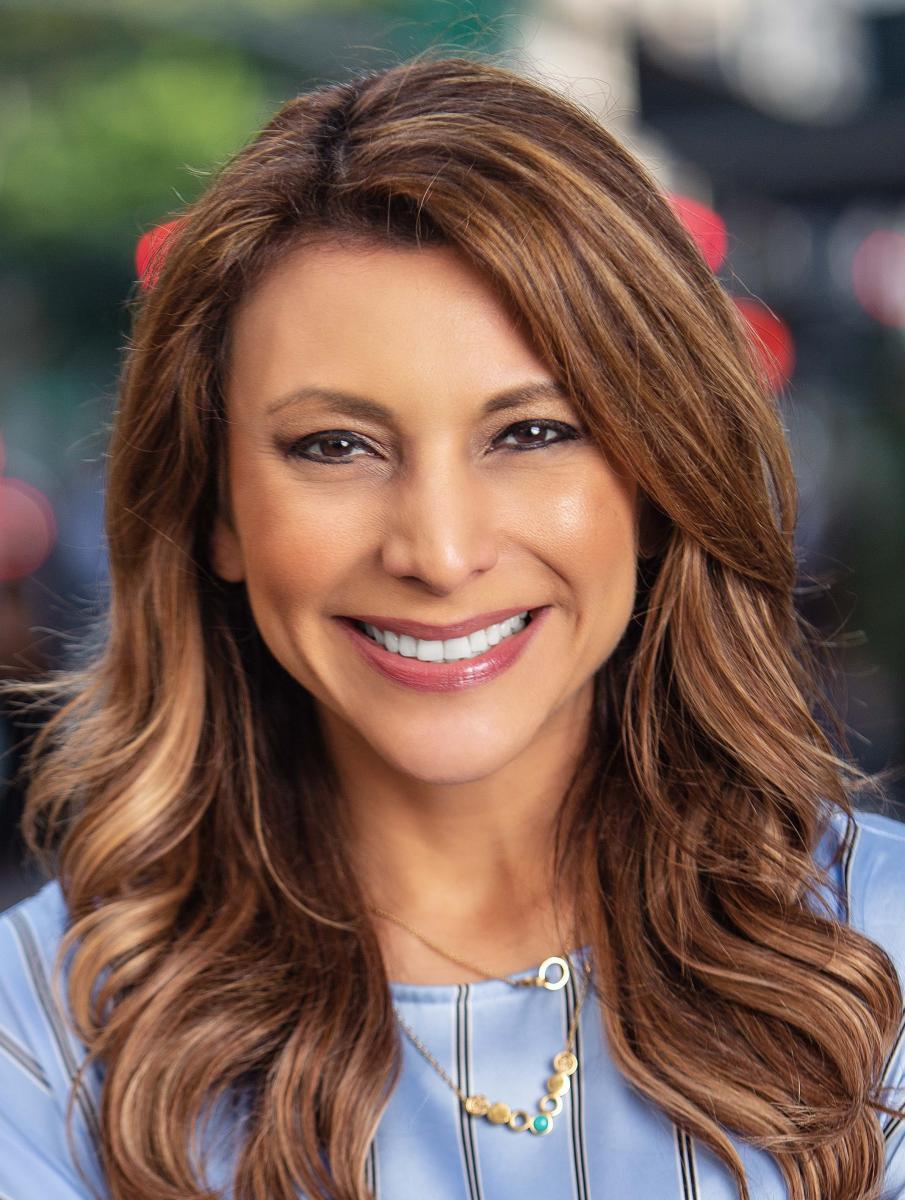 Lili Gil Valletta
Co-Founder and CEO
CIEN+ and CulturIntel
Lili is an award-winning entrepreneur, recognized cultural intelligence® expert, A.I. tech innovator and World Economic Forum Young Global Leader. After a successful corporate career, including a 10-year tenure at Johnson & Johnson, Lili co-founded CIEN+ and CulturIntel. Her firm is globally recognized as a leader in AI-powered market research, business consulting and marketing strategies to accelerate and drive innovation and profits; with an expertise in the health and wellness sector. Culturintel's ability to mine open-source digital discussions in real-time to map patient journeys and health insights by segments-globally, have been published by Harvard Medical School, featured at the 2019 World Psychiatry Summit and presented in Davos 2020, among others.
Some of her clients include Merck, Abbott, Boehringer Ingelheim, Johnson & Johnson, Novartis, CVS/Aetna, WW (Weightwatchers) among other Fortune 500's. She is a regular TV commentator seen on Fox News, Fox Business and CNN en Español. Lili is also one of only 2.6% of Latinos serving on a Fortune 500+ public board, as an independent director at Zumiez (NASDAQ: ZUMZ). Other boards she serves on include AUA Private Equity Partners, Harvard Women's Leadership Board, National Board of Directors of the YMCA USA and the American Heart Association's Communications & Marketing Coordinating Committee. In 2020, she was selected to join the advisory board for Social Determinants of Health Taskforce at the World Economic Forum. Some of her recent awards include 2019 Top 10 Innovation Catalyst by Medical Media & Marketing (MM&M), 2019 Silicon Valley Visionary, 2018 Top 50 Most Influential in Healthcare by MM&M, 2018 U.S. Hispanic Businessperson of the Year by the U.S. Hispanic Chamber of Commerce, Top 100 Most Powerful Women of NY, among others. She is an active voice elevating promoting equity and business inclusion, collaborating across various initiatives at the United
Nations, The World Economic Forum and The White House. Lili holds a degree in Business Administration from Southwestern Adventist University, an M.B.A. from the University of Colorado and an executive degree from the Harvard Kennedy School in Global Leadership and Public Policy. She lives in New York with her husband and her two sons.
Support for this webinar brought to you by: