Interoperability, Population Health, Telemedicine, Value-Based Care
WEBINAR: Paging Dr. Burnout: Why Technology Should Improve, Not Impede, Physician Experience and Patient Care
Although many provider organizations, physicians, and health plans see the value in moving from fee-for-service to value-based care, the problem can't be solved by technology alone. Often, it is not only a technology problem – it's a clinical workflow problem. The result of current practices is an alarming rate of physician burnout. Although government regulations and industry experts weigh in on the importance of both value-based care and interoperability separately, the two are interdependent. Electronic health records were made to improve healthcare, not impede it. Healthcare IT execs and physicians should work smarter, not harder, to solve for interoperability, exchange of data, and ease of use of electronic health records all in the name of reaching value-based care adoption and improving patient lives.
Why the Data Matters
A new survey reveals only 37% of payers and 58% of healthcare providers are very confident that their member/patient demographic information is correct. Having the most up-to-do date patient data within the EMR for pre-and post-visit encounters helps ensure accuracy and timely delivery of needed information. Accurate and up-to-date data, embedded in the clinical workflow and EMR at the point of care, improves physician experience and reduces administrative burden to help ensure revenue integrity.
Why Timing Matters
When it comes to capturing revenue and coding claims after a clinical encounter, timing matters. Having clinical decision support that can deliver clinical activity summaries in days not months will accelerate the move from fee-for-service to value-based care.
Why Communication Matters
Many health plans cite payer-provider communication as a primary barrier to accurate claims and in closing care gaps. It is critical to provide patient data directly within the physician's preferred clinical workflow (inside the EMR) to enhance adoption and clinical action by surfacing key payer insights and data into a closed loop workflow.
Speakers: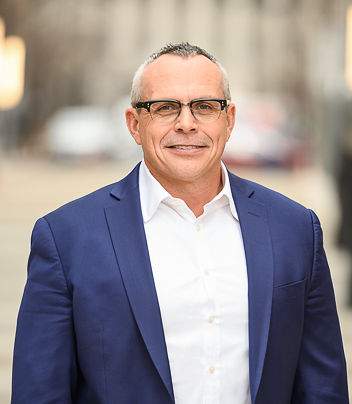 Dr. Matt Lambert
Chief Medical Officer
Curation Health
Dr. Matt Lambert brings more than 20 years of experience as a clinician, CMIO, and change leader in value-based care, ensuring that patients receive more comprehensive care and that payers and providers better capture the value of their services. He is a practicing, board-certified emergency medicine provider who previously founded his own physician staffing company.
Dr. Lambert was one of the founding members of Clinovations. During his time there he served as part of the leadership team for several electronic health record implementations at the nation's largest public health system in New York City, the University of Washington in
Seattle, Johns Hopkins, Barnabas Health, Medstar, and Broward Health. He is also the author off two healthcare books: Unrest Insured and Close to Change: Perspectives on Change and Healthcare for a Doctor, a Town, and a Country.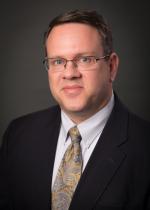 Steven Waldren
Vice President and Chief Medical Information Officer
American Academy of Family Physicians
Dr. Waldren is a family physician informaticist. He hold a Masters in Health Informatics from the Univ. of Missouri and a Medical Degree from the University of Kansas. He completed his family medicine residency at Wesley Family Medicine in Wichita, KS. In his current role at AAFP, he has increased the adoption of electronic health records in their membership for 10% to 40%+ over a 3 year period; and to over 70% today. He is a subject experts in physician Adoption of technology, health-IT standards, controlled terminology/ontology, health information exchange, health-IT policy, XML messaging and modeling, and clinical decision support.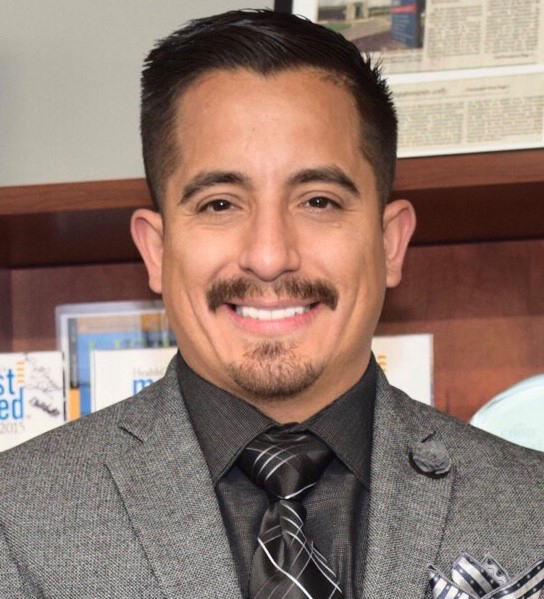 Mike Archuleta
Chief Information Officer 
HIPAA & Information Security Officer
Mt. San Rafael Hospital
Recognized as a Top Hospital and Health System CIO to know and named a Rising Star in Healthcare, Michael is a cutting edge, innovative, visionary leader who possesses strong leadership skills with extensive experience and a proven track record of driving increased levels of productivity, profits, high integrity customer relationship skills and expert problem-solving approaches. Michael is an active member of the College of Healthcare Information Management Executives, a technology and cybersecurity advisor to several startups and an active speaker within the field of Health Information Technology.
Under Michael's guidance and leadership, Mt San Rafael Hospital became one of the leading hospitals in the State of Colorado for leveraging advanced technology to enhance the patient and provider experience. With Michael's innovative, driven approach, the hospital met HIMSS Analytics Stage Six, a feat only reached by thirty percent of U.S. hospitals. Leveraging advanced Information Technology to improve performance for value-based health care in the areas of infrastructure, business, administrative management, quality, safety, and clinical integration the Information Technology Department has also been presented the 2015, 2016, 2017, 2018, 2019 and 2020 Healthcare's Most Wired Award which is given annually to the top hospitals in the country making the most progress in the adoption of Health Information Technology.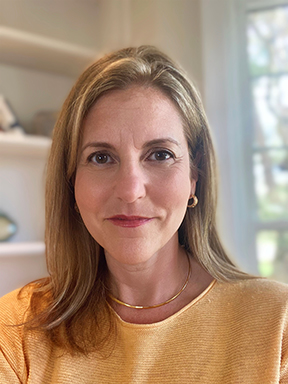 Jen Covich Bordenick
Chief Executive Officer
eHI
For over 20 years, Jennifer has focused on quality and innovative technology solutions to transform healthcare. As CEO, she provides leadership for research, education and advocacy components of eHealth Initiative and Foundation (eHI). Convening senior executives from every group in healthcare to discuss, identify, and share best practices that transform the delivery of healthcare. Focus areas: improving health and wellness through innovative solutions; interoperability; privacy concerns; artificial intelligence; payment models to support innovative care; and tech tools for chronic care. She led development of dozens of national surveys and published groundbreaking reports. As part of her work with the Foundation, she led grants with California Health Care Foundation, Commonwealth Fund, Aetna Foundation and Bristol Meyers Squibb Foundation. Jennifer is co-chair of the Federal HIT Policy Committee's Strategy and Innovation Workgroup; member of the HL7 Board of Directors; and a member of the Diabetes Collaborative Stakeholder Panel. Jennifer is a faculty member for the MHA and MHIA graduate programs at George Washington University. Prior to joining eHI, Jennifer headed up the strategic marketing at OpenNetworks, Inc., focusing on security solutions for the healthcare industry. She led healthcare industry relations at MicroStrategy, Inc., focusing on data-mining solutions for the pharmaceutical and healthcare industry. She spent four years at the National Committee for Quality Assurance as Director of Policy and Product Development, helping develop national quality standards for healthcare organizations. Jennifer began her career at the George Washington University Hospital, Medical Center and Health Plan working on quality management initiatives, clinical pathways and healthcare administration. Jennifer earned a master's in Human Resource Development, completed coursework in health administration doctoral program at GWU, and resides in Maryland with her husband and two children.
This webinar is supported by