Interoperability, Telemedicine
WEBINAR: Innovative Solutions to Patient Matching and Identity Access Management
Managing patient information across care settings and platforms for core business functions, interoperability, and patient safety requires coordination and collaboration. In this webinar, eHI convened a panel of experts to discuss strategies for transforming the way healthcare providers validate patient identity across all spectrums. 
Speakers: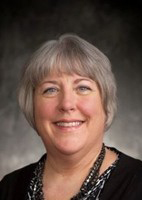 Desla Mancilla
Business Lead Health IT
BlueCross BlueShield Association
Desla Mancilla, DHA, RHIA, is the Health Information Technology Business Lead for Program Implementation at the Blue Cross Blue Shield Association (BCBSA). In this role, Dr. Mancilla leads health information interoperability education within the Association and supports similar education efforts across the BCBS System. Prior to joining BCBSA in 2019, Dr. Mancilla served as the Vice President of Academic Affairs at the American Health Information Management (AHIMA) from 2012-2019. Dr. Mancilla has conducted primary research on medical identity theft and also leads business strategy development on patient matching in BCBSA.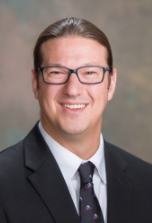 Dr. Eric Rogers, Chief Medical Informatics Officer
Marshfield Clinic
Dr. Eric Rogers, an emergency medicine physician at our Marshfield Medical Center Eau Claire hospital, has been named Chief Medical Informatics Officer (CMIO) for Marshfield Clinic Health System. Dr. Rogers was the first doctor to join the Eau Claire hospital emergency department (ED) when it opened in July 2018 and has since been serving as department chair. He graduated from the State University of New York – Upstate Medical University, Syracuse, New York, in 2011, and completed his residency in emergency medicine at Albany Medical College – Medical Center in Albany, N.Y., in 2014.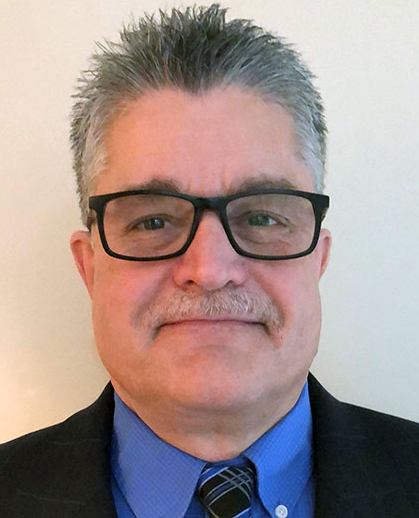 Steven Waite
Executive Director, Office of Information Security
University of Mississippi Medical Center
Steven Waite is the Executive Director for the Office of Information Security at the University of Mississippi Medical Center, the only Level 1 Trauma Center and Level 4 NICU in the state. He has served as UMMC's Information Security Officer since July 2018. Waite and his OIS team collaborated with Mississippi MED-COM in the establishment of the secure Mobile Tele-Assist System to support EMTs throughout the state. Waite graduated magna cum laude from Mississippi College with a degree in sociology and earned a master's degree in healthcare law from the University of Oklahoma College of Law. Prior to joining UMMC in January 2010, Waite spent 20.5 years with Gannett Co., Inc., the final 11 years as an IT executive—three times earning a President's Ring for Excellence.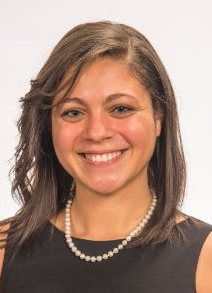 Courtney Timmons
Director of Market Strategy
LexisNexis® Risk Solutions 
Timmons serves LexisNexis® Health Care as director of market strategy for identity. Her role is focused on the strategic planning development and execution of balancing patient and member engagement and data security in support of interoperability. She holds a bachelor's degree in business marketing from Western Carolina University and an MBA in Business Management from Emory University, Goizueta Business School.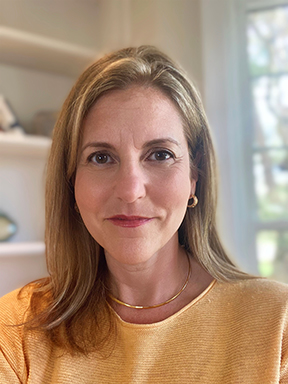 Jen Covich Bordenick
Chief Executive Officer
eHI
For over 20 years, Jennifer has focused on quality and innovative technology solutions to transform healthcare. As CEO, she provides leadership for research, education and advocacy components of eHealth Initiative and Foundation (eHI). Convening senior executives from every group in healthcare to discuss, identify, and share best practices that transform the delivery of healthcare. Focus areas: improving health and wellness through innovative solutions; interoperability; privacy concerns; artificial intelligence; payment models to support innovative care; and tech tools for chronic care. She led development of dozens of national surveys and published groundbreaking reports. As part of her work with the Foundation, she led grants with California Health Care Foundation, Commonwealth Fund, Aetna Foundation and Bristol Meyers Squibb Foundation. Jennifer is co-chair of the Federal HIT Policy Committee's Strategy and Innovation Workgroup; member of the HL7 Board of Directors; and a member of the Diabetes Collaborative Stakeholder Panel. Jennifer is a faculty member for the MHA and MHIA graduate programs at George Washington University. Prior to joining eHI, Jennifer headed up the strategic marketing at OpenNetworks, Inc., focusing on security solutions for the healthcare industry. She led healthcare industry relations at MicroStrategy, Inc., focusing on data-mining solutions for the pharmaceutical and healthcare industry. She spent four years at the National Committee for Quality Assurance as Director of Policy and Product Development, helping develop national quality standards for healthcare organizations. Jennifer began her career at the George Washington University Hospital, Medical Center and Health Plan working on quality management initiatives, clinical pathways and healthcare administration. Jennifer earned a master's in Human Resource Development, completed coursework in health administration doctoral program at GWU, and resides in Maryland with her husband and two children.
This webinar is supported by