Interoperability, Telemedicine
WEBINAR: Improving Access to Healthcare Data via the FHIR Payer Endpoints Directory
eHI and CAQH webinar - November 10th, 2020 - on CAQH's FHIR Payer Endpoints Directory, a centralized directory that securely publishes validated FHIR endpoints, simplifying how healthcare organizations and third-party apps find and share endpoint information. The informative presentation will dive into how the FHIR Payer Endpoints Directory intersects with new regulatory requirements in the CMS Interoperability and Patient Access Final Rule.
Speakers: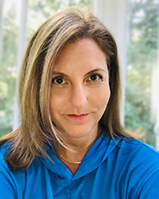 Jennifer Covich Bordenick
CEO, eHealth Initiative and Foundation
For over 20 years, Jennifer has focused on quality and innovative technology solutions to transform healthcare. As CEO, she provides leadership for research, education and advocacy components of eHealth Initiative and Foundation (eHI). Convening senior executives from every group in healthcare to discuss, identify, and share best practices that transform the delivery of healthcare. Focus areas: improving health and wellness through innovative solutions; interoperability; privacy concerns; artificial intelligence; payment models to support innovative care; and tech tools for chronic care. She led development of dozens of national surveys and published groundbreaking reports. As part of her work with the Foundation, she led grants with California Health Care Foundation, Commonwealth Fund, Aetna Foundation and Bristol Meyers Squibb Foundation. Jennifer is co-chair of the Federal HIT Policy Committee's Strategy and Innovation Workgroup; member of the HL7 Board of Directors; and a member of the Diabetes Collaborative Stakeholder Panel. Jennifer is a faculty member for the MHA and MHIA graduate programs at George Washington University. Prior to joining eHI, Jennifer headed up the strategic marketing at OpenNetworks, Inc., focusing on security solutions for the healthcare industry. She led healthcare industry relations at MicroStrategy, Inc., focusing on data-mining solutions for the pharmaceutical and healthcare industry. She spent four years at the National Committee for Quality Assurance as Director of Policy and Product Development, helping develop national quality standards for healthcare organizations. Jennifer began her career at the George Washington University Hospital, Medical Center and Health Plan working on quality management initiatives, clinical pathways and healthcare administration. Jennifer earned a master's in Human Resource Development, completed coursework in health administration doctoral program at GWU, and resides in Maryland with her husband and two children.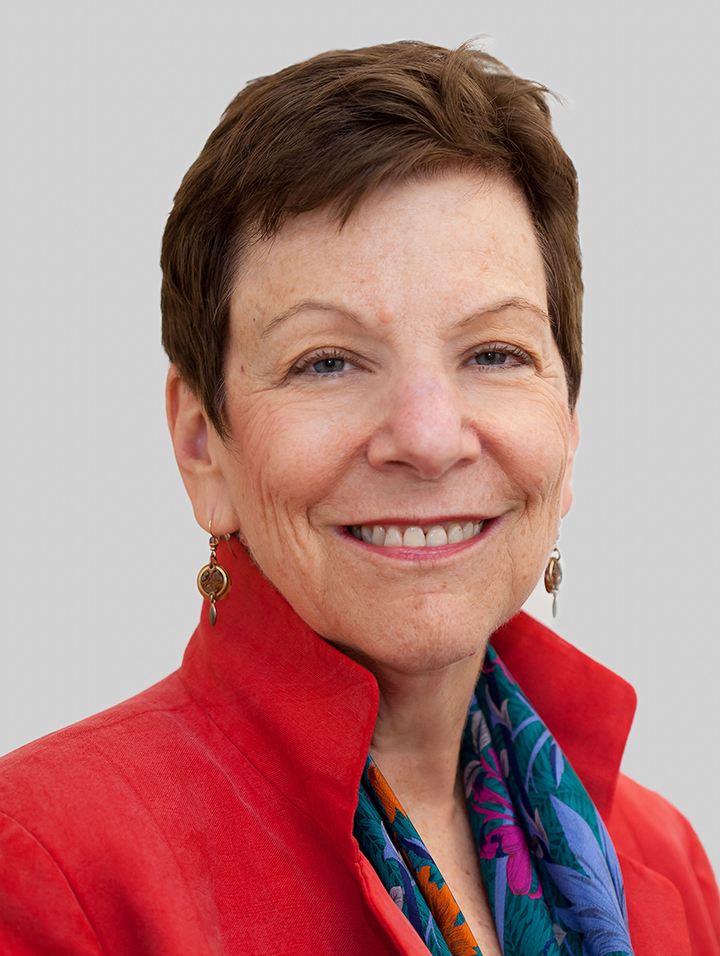 Robin Thomashauer
President, CAQH
Robin Thomashauer is the president of CAQH, a non-profit alliance that is the leader in creating shared initiatives to streamline the business of healthcare.  She has overseen the strategy and operations of the organization since its inception, over 20 years ago.
Under her direction, CAQH has collaborated with health plans, hospitals and healthcare providers to develop, implement, and manage initiatives that reduce costs and eliminate unnecessary administrative burden. These efforts include the Committee on Operating Rules for Information Exchange (CAQH CORE®), CAQH ProView®, SanctionsTrack®, COB Smart®, EnrollHub®, DirectAssure®, VeriFide™ and the CAQH Index®.
Robin has more than 30 years of broad experience in strategy, managed care operations and hospital administration.  Before joining CAQH she was a director in the health care practice at PricewaterhouseCoopers (PwC), with a primary focus on payer organizations.  Prior to her position with PwC, Robin held senior management positions with Kaiser Permanente, as well as in several teaching hospitals.
Robin holds an M.H.S.A. in Health Care Administration from The George Washington University, and a B.A. in Social Sciences from Colgate University.  She is a Diplomate in The American College of Healthcare Executives.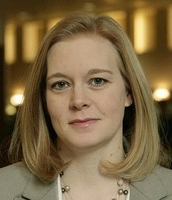 April Todd
Senior Vice President, CORE and Explorations
CAQH
 
April Todd is the Senior Vice President, CORE and Explorations for CAQH.  She is responsible for leading the CAQH CORE multi-stakeholder collaboration that is driving the creation and adoption of healthcare operating rules for electronic administrative transactions and establishing a common foundation for the operational components of value-based payment. She also directs the research functions for the organization including the CAQH Index.
Prior to joining CAQH, April led data, analytic, strategic, and product development functions focused on value-based care for Avalere, an Inovalon Company. Before her role at Avalere, April established the MNsure state health insurance exchange and served as Minnesota's State Health Economist. April also previously held roles as the Vice President of Strategic Analysis and Communications for Government Affairs at UnitedHealth Group and as the Director of Competitive Intelligence for United Healthcare. 
April holds an MPH from the University of Minnesota and a BA from Beloit College.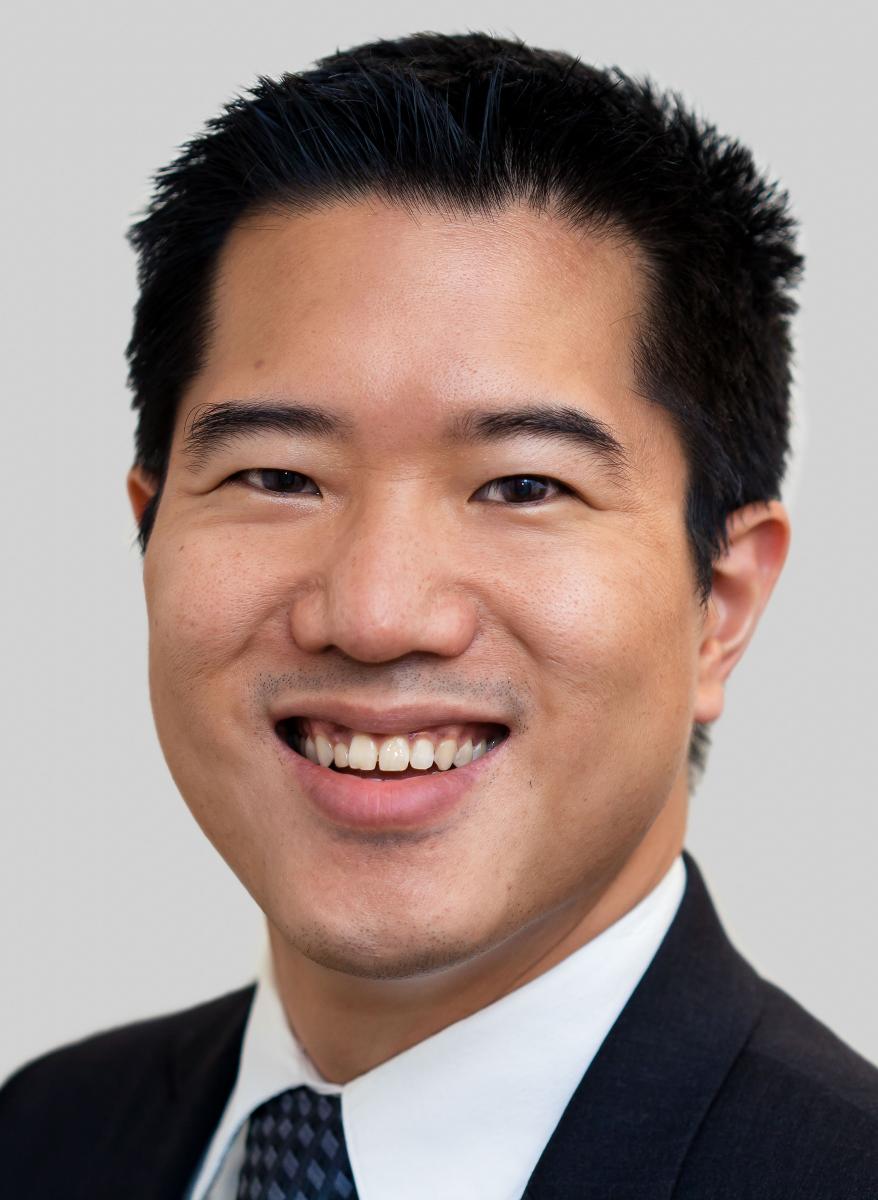 Ron Urwongse
Director, Strategy and Innovation
CAQH
Ron Urwongse is the Director of Strategy and Innovation at CAQH. His role entails launching new products and managing strategic partnerships. Previously, he led product development at Tyrula LLC, focusing on risk adjustment and quality improvement solutions in managed care. At Vecna Technologies, Ron led the development of Massachusetts Commonwealth Connector the first state health insurance exchange, QC PathFinder infection surveillance, and a patient kiosk solution deployed in over 170 VA Medical Centers. Ron writes country western songs and auditioned once for the televised singing show Nashville Star. Ron received his MBA from the MIT Sloan School of Management, Master's Degree in Information Systems Management from Carnegie Mellon University, and B.S. degree in Information Systems from Carnegie Mellon University.