Virtual Roundtable: Combatting COVID-19 With Data Analytics
eHI, along with featured partner Booz Allen Hamilton, discuss four innovative, sustainable, and effective strategies to combat the challenges of using health data and modeling to address the response to the COVID-19 pandemic. Booz Allen will share the success of its COVID-19 Safe Return Simulator, which integrates system dynamics and agent-based modeling to study the spread of COVID-19.
 
The COVID-19 Safe Return Simulator is intended to save and improve lives and improve social conditions by providing local, state, and national leaders with the statistically-sound projections they need to make confident, data-driven decisions on how and when to ease COVID-19-related restrictions.
Watch the video from the event. 
Speakers: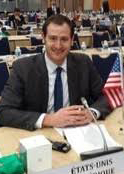 Brian Albert
Lead Associate, Strategic Innovation Group, Booz Allen Hamilton
Brian Albert has an extensive history of political and federal government experience. He has served an Advisor to the Assistant Secretary for International Affairs and the Regional Affairs Specialist (Office of International Affairs) at the U.S. Department of Homeland Security, as well as a Policy Advisor to the Commissioner at the U.S. Customs and Border Protection Agency. He has also worked in political campaigning.
Brian holds a B.A. in International Relations and Affairs from the University of Vermont, an MBA from IPADE Business School in Strategy and Organizational Design, and an MBA from Northwestern University's Kellogg School of Management.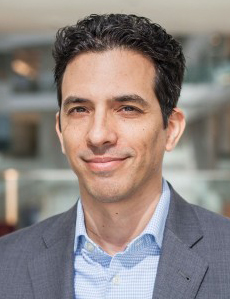 Ryan Ashcraft
Principal, Counterpointe Solutions Inc.
Ryan Ashcraft serves as the Principal at Counterpointe Solutions Inc. He is a technology consultant specializing in large system development, enterprise technology strategies, service-oriented architecture, model driven development techniques, and agile software development lifecycle (SDLC) practices. Prior to that, he was a Lead Associate for Booz Allen Hamilton, an architect at Number Six Software, and a senior consultant at AMS.
Ryan holds a BS in computer sciences and economics from Vanderbilt University.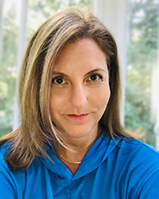 Jennifer Covich Bordenick
CEO, eHealth Initiative and Foundation
For over 20 years, Jennifer has focused on quality and innovative technology solutions to transform healthcare. As CEO, she provides leadership for research, education and advocacy components of eHealth Initiative and Foundation (eHI). Convening senior executives from every group in healthcare to discuss, identify, and share best practices that transform the delivery of healthcare. Focus areas: improving health and wellness through innovative solutions; interoperability; privacy concerns; artificial intelligence; payment models to support innovative care; and tech tools for chronic care. She led development of dozens of national surveys and published groundbreaking reports. As part of her work with the Foundation, she led grants with California Health Care Foundation, Commonwealth Fund, Aetna Foundation and Bristol Meyers Squibb Foundation. Jennifer is co-chair of the Federal HIT Policy Committee's Strategy and Innovation Workgroup; member of the HL7 Board of Directors; and a member of the Diabetes Collaborative Stakeholder Panel. Jennifer is a faculty member for the MHA and MHIA graduate programs at George Washington University. Prior to joining eHI, Jennifer headed up the strategic marketing at OpenNetworks, Inc., focusing on security solutions for the healthcare industry. She led healthcare industry relations at MicroStrategy, Inc., focusing on data-mining solutions for the pharmaceutical and healthcare industry. She spent four years at the National Committee for Quality Assurance as Director of Policy and Product Development, helping develop national quality standards for healthcare organizations. Jennifer began her career at the George Washington University Hospital, Medical Center and Health Plan working on quality management initiatives, clinical pathways and healthcare administration. Jennifer earned a master's in Human Resource Development, completed coursework in health administration doctoral program at GWU, and resides in Maryland with her husband and two children.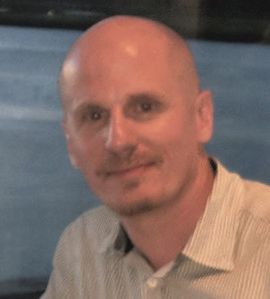 Austin Hagerty
Chief Data Scientist, Booz Allen Hamilton
Austin serves as the Chief Data Scientist for Booz Allen Hamilton. In this role, he has overseen and grown the data science market in Austin, TX, setting strategy for the region. He has led an internal investment effort to develop a generalizable natural language classifier (NLC) for the healthcare industry. The model was built using advanced deep learning techniques on an NVIDIA DGX GPU server and as part of the firm's core healthcare AI offerings. He has also supported a contract with at the Veterans Affairs, providing data and analytics services to multiple divisions. He designed and drove a transformation effort to establish their technology platform. 
He has worked as the Senior Manager, Data Science for XPO Logistics, and the Assistant Director, Workforce Data and Analytics at Northwestern Mutual. Prior to that, he was the Data Architecture and Infrastructure Program Manager at IBM.
Austin holds a BA in art history and a MS in data science from the University of Wisconsin, as well as multiple professional certifications. He has taught at the University of Texas at Austin and the University of North Carolina, Charlotte.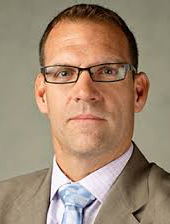 John Larson
SVP, Booz Allen Hamilton
John Larson is a leader in Booz Allen's digital, analytics, and strategy practice serving civil and commercial clients. He leads the architecture and execution of analytic solutions providing analytic strategy advisory services; fraud, waste, and abuse detection and mitigation; and artificial intelligence and deep learning services.
For more than 20 years, John has been a champion and early adopter of advanced analytic solutions within the Federal Government, energy and natural resources, chemicals and refined products, transportation, healthcare, and social welfare and pension programs. He has helped develop transformative and innovative solutions for federal clients. For example, at the Centers for Medicare and Medicaid Services, he pioneered algorithmic fraud detection for fiscal intermediaries and at the Social Security Administration, he reshaped the disability insurance program's administrative burden with predictive modeling methods.
Prior to joining Booz Allen, John led advanced analytics initiatives and drove enterprise-wide innovation at IHS Markit creating products and consulting solutions in the oil and gas, automotive, and maritime industries. He is a recognized expert in analytic techniques such as predictive modeling, Bayesian statistics, natural language processing, and classification and clustering.
John holds a double B.A. in economics and history, and a master's in public policy, both from The College of William and Mary.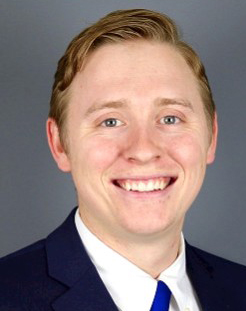 Cameron Mineo
Lead Scientist, Booz Allen Hamilton
Cameron came to Booz Allen as a summer analyst, focusing on their Aerospace Data Analytics Account, creating analytics-web based applications. He then moved from Scientist to Lead Scientist and Technical Lead quickly thereafter and serves as a senior consultant in Aerospace. Cameron holds a BS in chemical and biomolecular engineering with a concentration in molecular and cellular biology from Johns Hopkins University. He also has a business analytics graduate certificate from Indiana University's Kelley School of Business.

Dr. Amir Mokhtari, Ph.D.
Chief Scientist and Senior Associate, Booz Allen Hamilton
Dr. Mokhtari comes to Booz Allen Hamilton with a tremendous background in risk analysis. He develops probabilistic models to solve complex risk assessment problems, leading technical teams from design requirements through implementation and software testing.
His areas of  expertise specific to risk characterization of chemical and microbial hazards in the food supply chain include: ranking and prioritization of food commodities and hazards; optimal, risk-based allocation of resources; and multi-attribute decision making involving health, feasibility, and economic criteria. He develops innovative modeling approaches to compare intervention strategies intended to reduce the transmission and, ultimately, the burden of disease associated with infectious pathogens.
Dr. Mokhari served as Senior Data Scientist/Risk Modeler at the FDA, and was a TitleORISE Fellow at the FDA-CFSAN. Prior to that, he was the Senior Risk Analyst for both Neptune and Company and RTI International.
Dr. Mohkari was a Postdoctoral Fellow at North Carolina State University, where he earned his Ph.D. in environmental engineering. He holds a MS in Hydraulic Structures and a BA in civil engineering from the University of Tehran.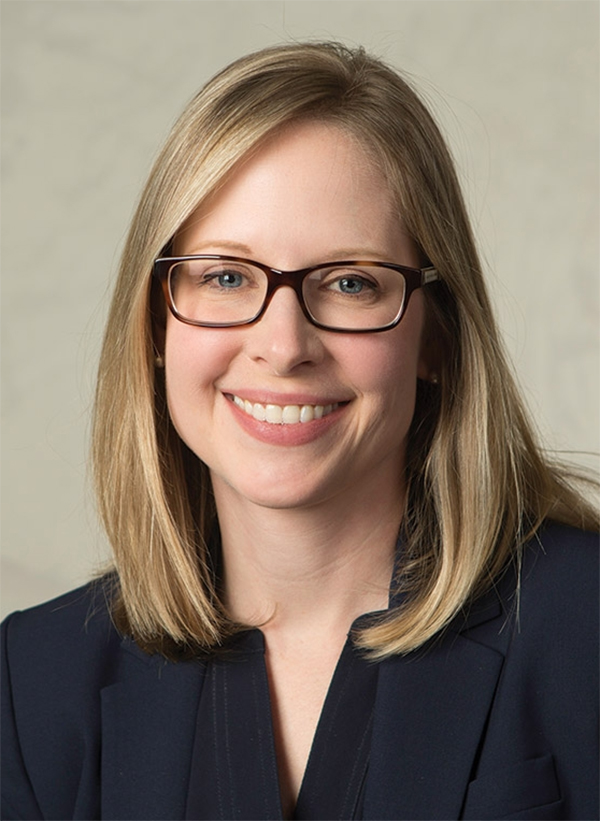 Dr. Lauren Neal, Ph.D.
Principal, Booz Allen Hamilton
Dr. Lauren Neal is the founder of the Booz Allen Women in Data Science group. She has more than 15 years of experience in the life sciences industry with a focus on creating and delivering data science and artificial intelligence to accelerate precision medicine innovation. She serves at the capability lead for wearables and client engagement across multiple federal health clients, including the U.S. Food and Drug Administration, the National Institutes of Health, and military health organizations.
Lauren has a Ph.D. in biomedical engineering from the Johns Hopkins School of Medicine, and a BS in electrical engineering from the University of Pennsylvania.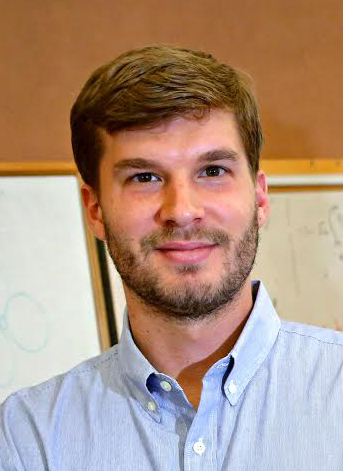 Dr. Samuel V. Scarpino, Ph.D.
Assistant Professor, Network Science Institute
Northeastern University
Samuel V. Scarpino, Ph.D. is an Assistant Professor in the Network Science Institute at Northeastern University. At Northeastern University, he directs the Emergent Epidemics Lab. Scarpino has 10+ years of experience translating research into decision support and data science/AI tools across diverse sectors from public health and clinical medicine to real estate and energy. For his contributions to complex systems science, he was made an External Faculty member of the Santa Fe Institute in 2020.
Scarpino has given over 100 keynote, invited, and professional presentations at international conferences, and has published peer-reviewed articles in Science, Nature Medicine, PNAS, Nature Physics, and many other prestigious journals. His expert commentaries have appeared in publications such as: Nature, Science, PNAS, and Nature Physics. His research on infectious diseases has been covered by the New York Times, Wired, the Boston Globe, NPR, VICE News, National Geographic, and numerous other venues.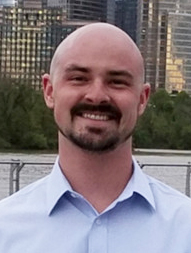 Jesse Tetreault
Solutions Architect, Healthcare
NVIDIA
In his role as the Deep Learning Solutions Architect for Healthcare at NVIDIA, Jesse advocates for Deep Learning and Accelerated Computing in healthcare using GPU computing.  He was an instructor at the Foundation for Advances in the Sciences (FAES) at NIH, where he co-instructed BIOF399 "Deep Learning for Medical Image Architecture" in the graduate school. He was a graduate research assistant teacher and teaching assistant at Clemson University, focusing on deep learning for computer vision with emphasis on scenarios encountered in autonomous driving. He also provided support for courses in programming and high-performance computing with GPU's, and led projects on multiple facial recognition algorithms in parallel, and co-led projects in deep learning and big data. Previously, he was an intern at R&D Systems Engineering in Qualcomm and worked in Software Engineering at The Aerospace Corporation. He holds a BS and an MBA in computer engineering from Clemson University.