Consumers, Interoperability, Value-Based Care
Prior Authorization: Current State, Challenges, and Potential Solutions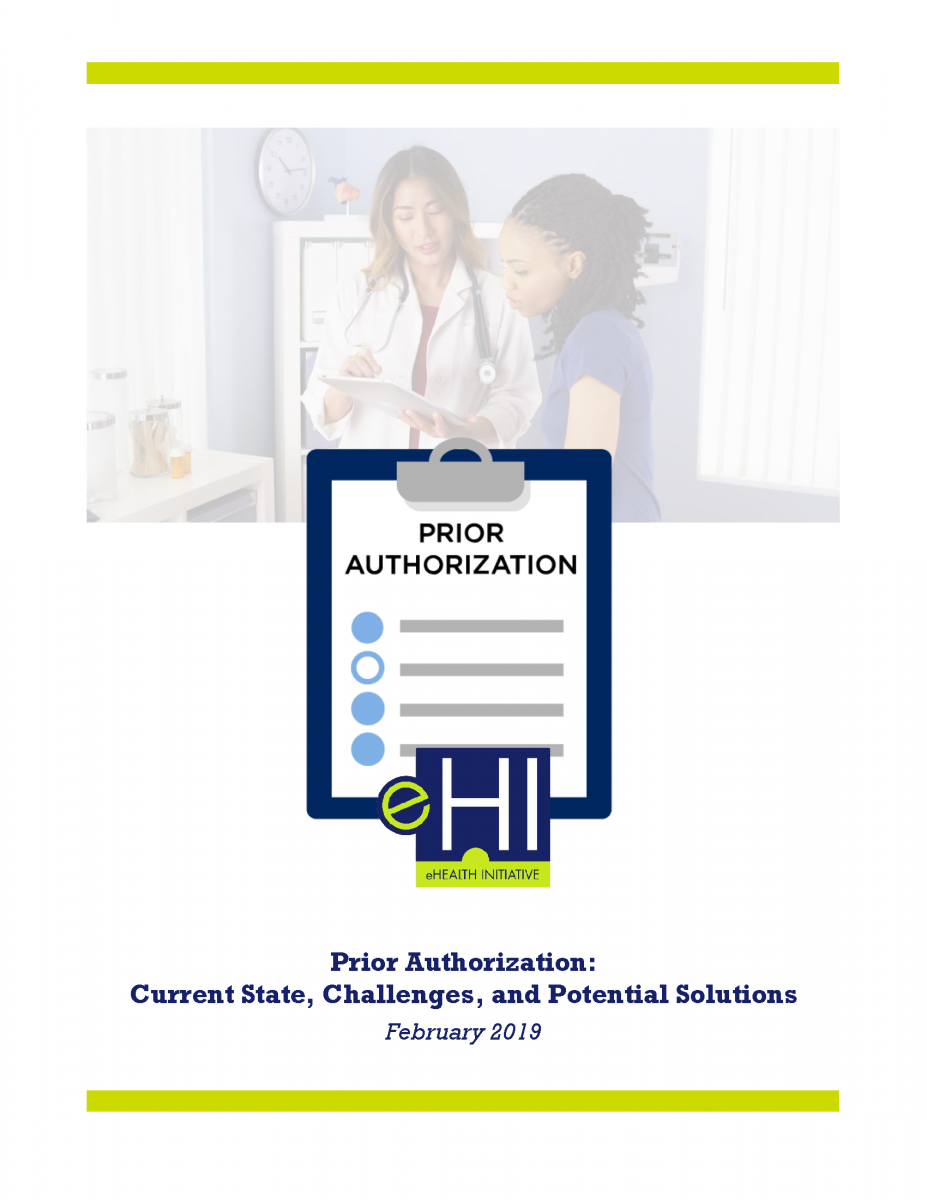 The prior authorization (PA) process is entrenched in today's healthcare system. Prior authorization is a decision by a payer that a healthcare service, treatment plan, prescription drug, or durable medical equipment is medically necessary and is included in a member's coverage. Although PA is meant to ensure appropriate, cost-effective healthcare, it often creates barriers and administrative burdens for providers, payers, and patients. In a world where rovers roam capably on Mars, PA is still a broken process. Fixing PA will alleviate stress for patients and providers and reduce costs for healthcare as a whole.
In Fall 2018, eHealth Initiative (eHI) and Virence Health (now a part of athenahealth) embarked on a project to find practical solutions for fixing PA. eHI began the endeavor by gathering feedback from high-level executives during structured interviews, specifically:
Provider perspectives on PA and appropriate use criteria in the workflow
Organizational approaches to implementing PA
Strategic organizational goals around PA
Barriers limiting the automation and implementation of PA
Actions that policymakers, payers, and patients could take to improve PA
These interviews set the groundwork for two roundtable discussions that convened multiple stakeholders throughout healthcare. Stakeholders were well versed in the subject of PA, representing the issue from various perspectives with hundreds of years of collective experience in the health IT sector. As a component in eHI's Prior Authorization Initiative, this brief discusses the current state of PA, and offers examples of initiatives, from the field, that are working to address PA. Download the full report below.