Analytics, Interoperability, Value-Based Care
The Machines are Here & are Improving Healthcare
Artificial intelligence (AI), and its sub-disciplines, machine learning (ML) and deep learning (DL),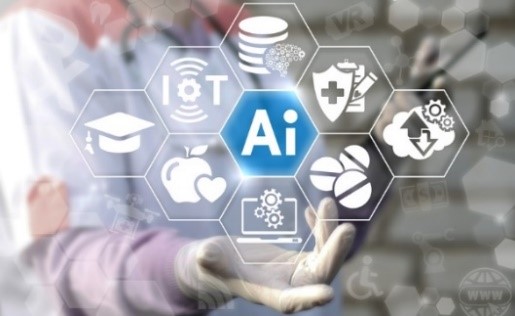 are beginning to play a significant role in healthcare. As AI moves out of research labs and into real-world applications, it is becoming a disruptive force in transforming patient care. These technologies, coupled with affordable data storage and computational power, enable healthcare organizations to analyze an immense volume and variety of data. Intelligence allows for progressively deeper insights which lead to proactive care, reduced future risk, and streamlined work processes. AI technologies are providing innovative solutions for precision medicine, organizational efficiency, and improved health outcomes.
Due to the significant volume of data created during patient care, the healthcare industry is well positioned to take advantage of the advancement and commoditization of computer algorithms and hardware. AI enables more automated decision-making on important data sets emerging from the Internet of Things (IoT), electronic health records (EHRs), and patient-generated health data. AI also gives machines the ability to mimic human behavior, an increasingly valuable feature in an industry that is experiencing high costs, high rates of physician burnout, and an increased focus on the patient experience.
On September 6, 2018, eHealth Initiative Foundation and Booz Allen Hamilton hosted a multi-stakeholder roundtable meeting to discuss expert opinions on the challenges and opportunities for AI and ML in healthcare. The meeting convened senior executives from provider, government, technology, pharmaceutical, clinical research, and professional organizations, representing radiology, pathology, cardiology, and other groups. This brief addresses the state of the field and includes examples of how AI and ML are being used within the industry; the challenges and barriers to the adoption of AI; current federal government initiatives; and where AI and ML may be headed in healthcare's future.