Analytics, Improving the Patient Experience, Interoperability, Policy, Value-Based Care, Health Equity & Access
ICD-10-CM Coding for Social Determinants of Health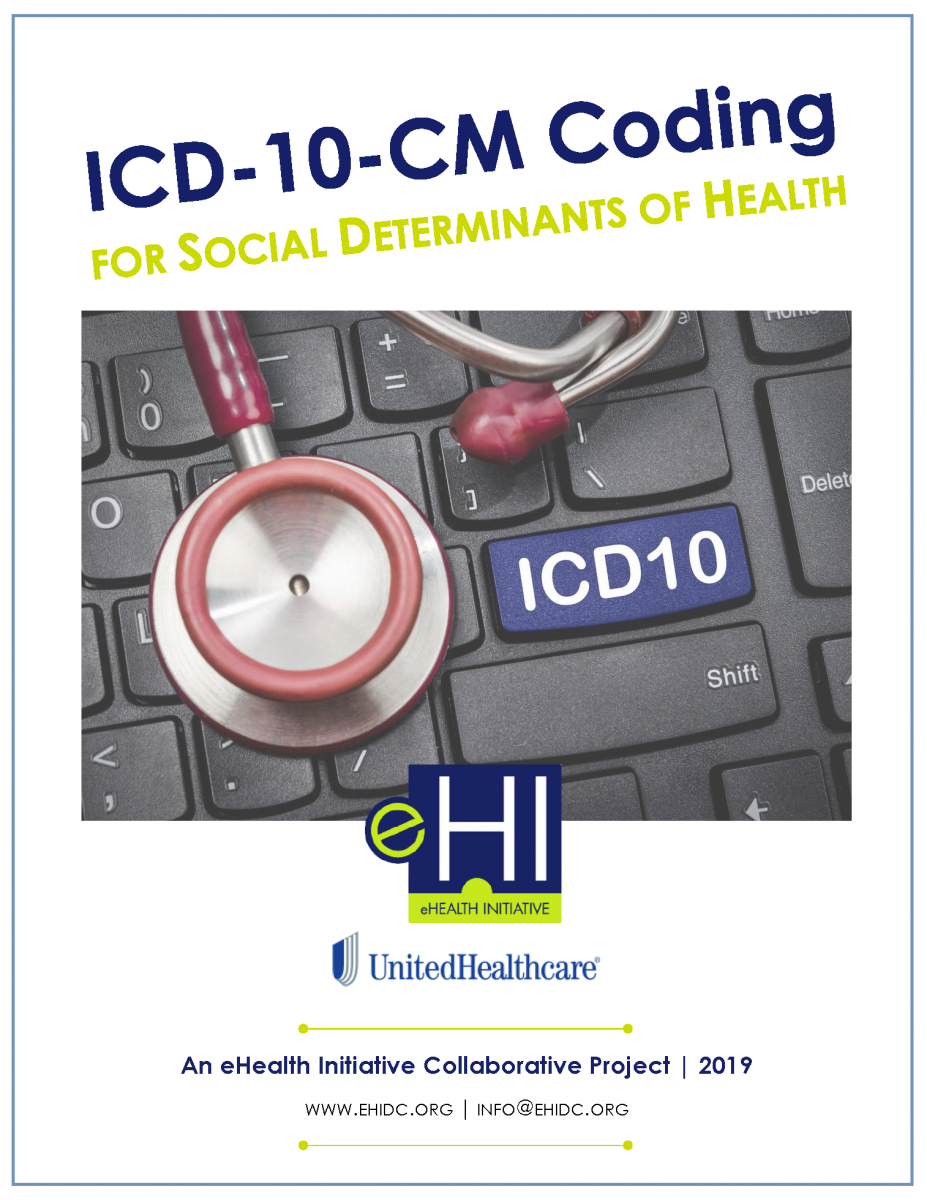 In Summer of 2019, eHealth Initiative and UnitedHealthcare's National Strategic Partnerships Division convened a collaborative meeting of leaders from payer organizations and other stakeholder groups to address the use of ICD-10-CM codes for capturing social determinants of health (SDOH) data. This meeting marked a significant milestone in the shift to value-based care. Despite the competitive nature of healthcare, the private sector is working together to address factors pertinent to patient care and well-being in a sustainable, scalable manner. The group discussed the need for better education of provider and billing coders on the value of collecting and using SDOH data and identified strategies to accomplish this task:
Develop a consistent and unified approach to communicate and assist providers and coders in utilizing existing ICD-10-CM codes for SDOH.
Formulate a strategy and unified approach for providers and coders to assist with adoption and utilization of the proposed SDOH codes once approved.
Attendees agreed that the best strategy to communicate and promote the adoption of ICD-10-CM codes for SDOH to various stakeholder audiences was to:
Develop this document as well as two-page communication tools for various audiences, including providers and coders. The coder tool, Transforming health care: Why including SDOH codes on claims is critical and provider tool, Using SDOH coding to transform health outcomes are available for use.
Promote the use of the communication tools at various payer organizations through a high-level communication plan that outlines dissemination to stakeholder groups.
For a brief overview on the topic, check out our eHI Explains ICD-10-CM Coding for SDOH. Links to the provider and coder documents are forthcoming.