Consumers, Interoperability, Value-Based Care
Considerations for Improving Prior Authorization Document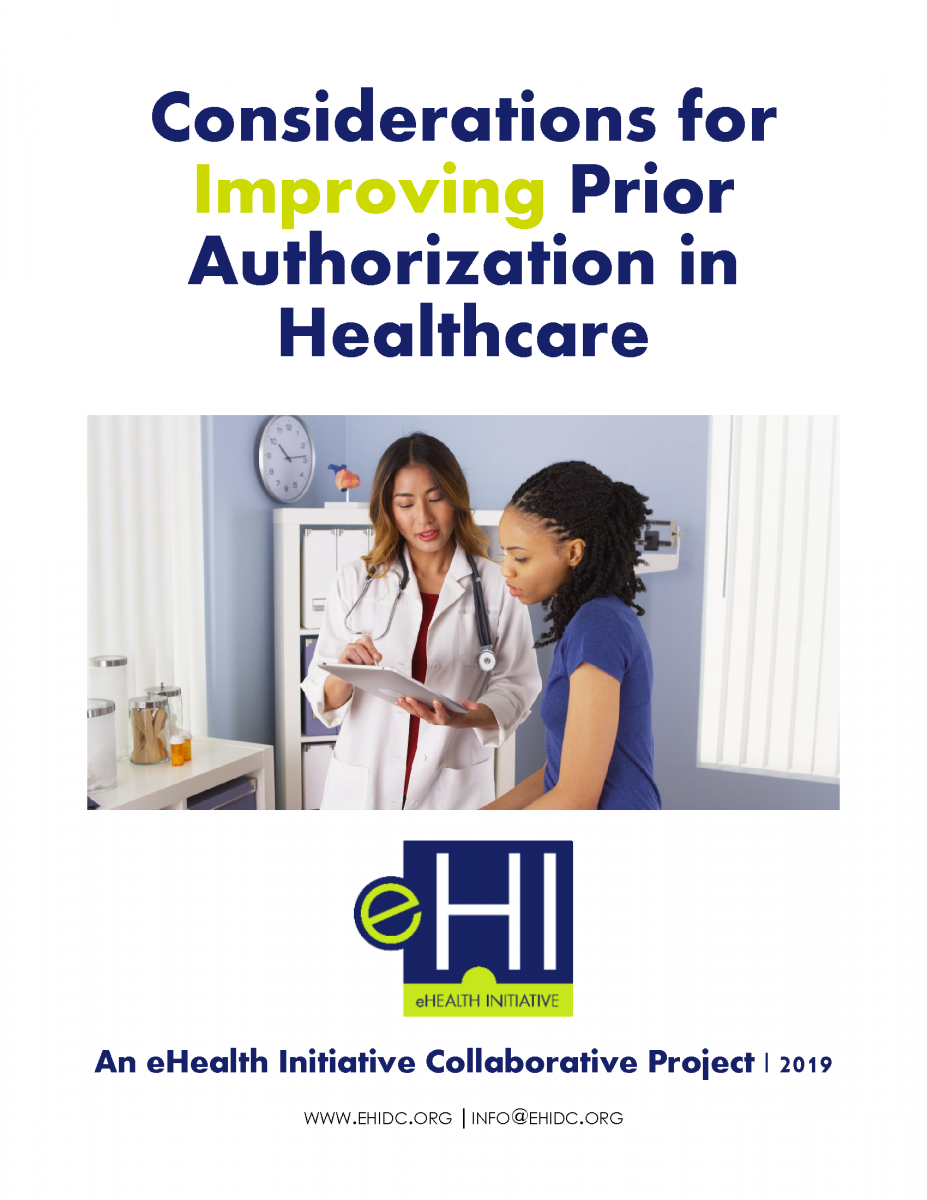 In 2018 and 2019, eHealth Initiative (eHI) convened a series of prior authorization workshops with representatives from key stakeholder organizations across healthcare. The goal of the workshops was to establish a set of recommended practices to help improve the current prior authorization environment and to respond to the widespread challenges and dissatisfaction healthcare professionals have with prior authorization.
United States healthcare spending grew to $3.5 trillion by the end of 2017,  and approximately 1 in 3 dollars of those expenditures do not actually improve health.  Experts estimate that about 30% of health spending is wasted on unnecessary services, excessive administrative costs, fraud, and other problems.  Prior authorization is also meant to optimize patient outcomes and protect their safety. Healthcare payers utilize prior authorization to keep costs in check while reducing waste; error; and unnecessary procedures, treatments, and prescriptions.
The prior authorization process has, however, proved burdensome for healthcare professionals (clinicians, nurses, physicians, and others who provide care directly to patients) and can result in delayed or denied patient care. A recent American Medical Association (AMA) survey revealed that 86% of physician respondents feel that the burden associated with prior authorization in their office is either "high or extremely high" and that they and their staff spend an average of 14.9 hours each week to complete the prior authorization workload.
Download the full report below.
.