Digital Care, Improving the Patient Experience
Blog: My Experience With Technology and Innovation During My Healthcare Journey
As I think about the patient experience and how it's evolved over the years, I am optimistic about the continued transition away from patient satisfaction scores on a Press Ganey survey and towards a more holistic approach to thinking about how patients and caregivers navigate, access, use and experience the broader healthcare system. Patient experience was a priority for many health systems prior to the COVID-19 pandemic, but the way care is delivered has drastically changed since then, and so have patient expectations.
Improving the patient experience is personal for me. At the age of 10, I was life-flighted to Children's Hospital of Pittsburgh with a blood pressure of 240/120. I would soon be diagnosed with Pheochromocytoma, a type of tumor found on the adrenal glands that causes hypertension and various other symptoms. I spent a majority of the next month in the hospital being stabilized, followed by a 12-hour surgery to remove two tumors. Following another 10-hour surgery for a similar tumor three years later, my family was sent to the National Institutes of Health for further testing.
I was officially diagnosed with a rare, genetic disease called Von Hippel-Lindau (VHL), which causes people to grow tumors in up to ten (10) areas of the body. There's currently no cure and surgery is the most common form of treatment (if and when it's possible). This diagnosis started a trajectory that would change my life forever and truly require me to rely on the healthcare system for the rest of my life. Since those early years, eight (8) other members of my family have been diagnosed with VHL, I've had two (2) additional related surgeries, and I complete annual surveillance that includes MRIs, CTs, blood work, eye exams, etc.
The use of healthcare technology and innovation is a critically important aspect of care delivery for patients, and it has and will continue to play a major role in my healthcare journey. While I got sick at a time that healthcare tech consisted of EHRs at best, as I've gotten older and the industry has evolved, digital health has become a regular in my care routine in a few ways.
Tools that help coordinate care
I've moved across states multiple times and have had to identify new care teams. I've leveraged patient portals to access, secure, and/or share my medical records with new clinicians ahead of my first visit. Patient portals have also been a helpful way for me to remain engaged by viewing my results and comparing them against past years, and have made it easier to request appointments and/or ask questions to my physicians. Digital front doors can provide positive experiences for patients if done right and truly support patients in navigating the system.
I have also used a tool that records conversations with my physician to refer back to later. The app provides transcription of the visit that helps break down the medical terminology, provides information on potential prescription and pharmacy options for medications, and helps me identify questions that may come up after the visit. This can be a powerful tool to be able to share information with family members and for patients with new diagnoses.
Virtual care options
The expansion of telehealth in 2020 was a welcome resource for many patients, including myself, to continue to seek care when offices were closed. Being able to still receive my annual surveillance screening gave me peace of mind in a stressful time. Telehealth has also emerged as a way to expand access to clinical experts within centers of excellence across rare and complex health conditions creating opportunities for improved, coordinated, quality of care, especially across the VHL community. That access to virtual care has become an expectation and frankly, a lifetime, for many patients.
Remote monitoring has also been a crucial part of my healthcare journey. As a result of my disease, I am prone to high blood pressure. Being able to access validated devices that can accurately take BPs at home and report back to my physician supports a more comprehensive understanding of my health outside of the four walls of a clinic. Continued expansion of remote monitoring will provide opportunities for patients to be more engaged in their care, reduce trips to the doctor's office, and hopefully provide better overall outcomes.
Healthy lifestyle support
Digital health for wellness isn't always a part of traditional patient experience discussions because there is little integration with the actual health care system, but it is worth mentioning as it's an important area of digital health that many patients are using independently to manage diet, exercise, sleep and other lifestyle behaviors. For me, it is an important component to my healthcare journey to ensure I'm doing everything I can do to stay healthy and be ready to manage any challenges with my VHL.   
An area I have not personally had to experience (yet), but I am excited to see expanding is the decentralized clinical trial space. Clinical trials have historically lacked access and diversity, and this is a step in the right direction that can make a difference for so many patients that would have otherwise not had access to life-saving treatments.
My experience truly just scratches the surface of how digital health can positively impact the patient experience. There has been a significant amount of progress in digital health, but there's still work to be done to realize it's full potential. Key opportunities I'm interested in include enhanced care coordination support, expansion of access, and more personalized approaches to treatment and care for patients. There is also some "low hanging fruit" in the administrative areas of the healthcare system that could transform the patient experience, for example, obtaining medical records, scheduling appointments, cost transparency, and support understanding and paying bills.
Unfortunately, for most, healthcare experiences are still clunky, manual, and frustrating, even for the savviest of patients. The key to continuing to make progress in improving patient experiences across the industry is to listen to and incorporate the patient voice into the design, development, and implementation of products, solutions, and services.
About the Author:
---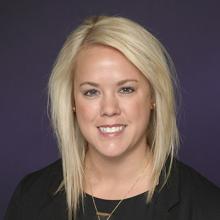 Stacy Lloyd
Director, Digital Health & Operations
American Medical Association
Stacy Lloyd is currently the Director of Digital Health and Operations at the American Medical Association. She has over 15 years of experience in finance and operations, digital health, innovation, and patient advocacy at leading healthcare organizations. Stacy also holds a Bachelors in Business Administration from Duquesne University and a Masters in Public Health from the University of Illinois at Chicago, and is a Board Certified Patient Advocate.
Stacy was diagnosed with VHL in 1999 at the age of 13. Since then, several other members of her family have also been diagnosed with the disease. She is personally and professionally invested in the future of healthcare and enjoys being a resource in this space for family, friends and other patients, so that they can be better informed and empowered in their own healthcare journeys.