Blog: Health Equity – It's Time for Bold Thinking and a Focus Shift to the Upstream Drivers
Yele Aluko MD, MBA, FACC
It is instructive that in 2002, the US Congress commissioned the National Academy of Sciences to determine the extent and drivers of racial and ethnic disparities in US healthcare. Subsequently, twenty years ago in 2003, the "Unequal treatment" report was published by the Institute of Medicine (IOM)1. Through the review of more than 300 peer reviewed scientific studies and papers, it validated unequivocally that racial and ethnic disparities in healthcare do exist, departing from the hitherto presumed understanding that genetic predispositions to disease in racial minorities were the driving factors. Indeed, it was established that many factors within health systems and US society including systemic racism were and continue to be driving contributors. The year 2003 was indeed the first time in US history that scientific acknowledgment and public awareness of racism as a driver of health disparities in US medicine was established.
This observation of societal inequity is not unique to healthcare. The reality that racial inequality permeates every facet of American society can no longer be disputed. But it is critical to understand that the relics of the historic political drivers in US history explain much of what we see today in mainstream society manifesting as racial disparities in education, criminal justice, housing, economic stability, and more specifically in the health industry2. Furthermore, it is now better understood that these health disparities are pervasive within the broader portfolio of vulnerable populations including gender, the elderly, children, immigrants, LGBTQ persons, the homeless and all who are disenfranchised, race irrespective3.
The annual economic burden4 of health disparities is profound and projected to be in excess of $230B by 2050 if current trajectories continue. The opportunity cost is projected to be up to a $5T loss to the US economy over the next 5 years if racial gaps for just black Americans are not closed by then. These numbers do not account for the broader population of people vulnerable to health inequities.
The business value derived by achieving health equity is compelling – with one estimate suggesting that eliminating health disparities would yield $135B in annual economic gains5. Still yet, many organizations struggle with how to not only apply but also justify health equity principles within their business. If it is presumed that majority of Americans are aligned on the moral imperative to achieve health equity (HEQ), it is becoming increasingly clear that we need to understand both the qualitative (perceived improvement in patient experience and quality of care), and quantitative value (cost reduction, margin relief, increased revenue and market share growth) to be derived from HEQ, and by so doing provide the business with objective insight into how to approach HEQ transformation with proactive intelligence and a potential ROI.
So why now, twenty years after the IOM report is there such renewed vigor and a call for increased rigor around the health equity conversation? The COVID experience shed light on the pervasive degree of these health disparities in the US, and more so on the failure of the health industry to prioritize correction. This has now led to a trifecta of legislative focus, regulatory surveillance and a growing awareness of the ignored market opportunity that is catalyzing the transition from viewing health equity through an academic lens, and as a social and moral obligation only, moving the conversation to a strategic priority within C-suites in the healthcare sector, corporate America and in the White House6.
Concurrently, the Center for Medicare and Medicaid Services7 and The Joint Commission for Accreditation of Healthcare Organizations8 have developed specific metrics by which health systems will be measured and held accountable for developing and executing on health equity delivery. These regulatory requirements are expected to incentivize health organizations to invest in health equity and to extend resources to understand the business case for so doing. With these understandings, and with the emergence of meaningful commitments to drive health equity, there are critical questions that we must now ask and answer to succeed, objectively, transparently and honestly.  
We must now ask;
Why have prior health equity efforts failed to drive systemic impact?
What can we learn from these failed efforts to ensure accountability for success going forward?
Are we aligned on the need to shift the focus away from just downstream interventions to the root cause of these inequities – the political determinants of health undergirded and driven by systemic racism that manifest by default in health inequities in US medicine?   
Are we ready to be bold enough to engage in uncomfortable conversations on inequities stemming from race, ethnicity, place, and class?
The time is now for all well-meaning stakeholders in the health equity ecosystem to move beyond the social and moral obligation of society as the only levers to address heath inequity. They must now embrace the compelling business case to do so, but most importantly they must align on the reality that the focus must shift to accepting the impact of structural racism as a primary lever that must be remediated to be successful in driving impact towards health equity delivery. 
[1] Unequal treatment: report of the Institute of Medicine on racial and ethnic disparities in healthcare - PubMed (nih.gov)
[2] Annie E. Casey Foundation's Kids Count Data Center  
[3] Vulnerable Populations: Who Are They? (ajmc.com)
[3]  https://altarum.org/sites/default/files/uploaded-publication-files/WKKellogg_Business-Case-Racial-Equity_National-Report_2018.pdf
[4] THE BUSINESS CASE FOR RACIAL EQUITY," W.K. Kellogg Foundation website
[5] Advancing Equity and Racial Justice Through the Federal Government | The White House
[6] CMS Framework for Health Equity | CMS
[7] Make Health Care Equity a Leader-Driven Priority | The Joint Commission
About the Author
---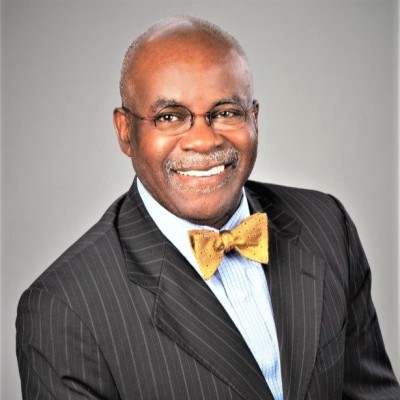 Yele Aluko MD, MBA, FACC
Dr. Aluko is a board-certified interventional cardiologist, chief medical officer at EY, and director of the EY Center for Health Equity. He is a member of the EHI Board of Advisors.
These views expressed by the author are not necessarily those of Ernst & Young LLP or other members of the global EY organization.