Local News: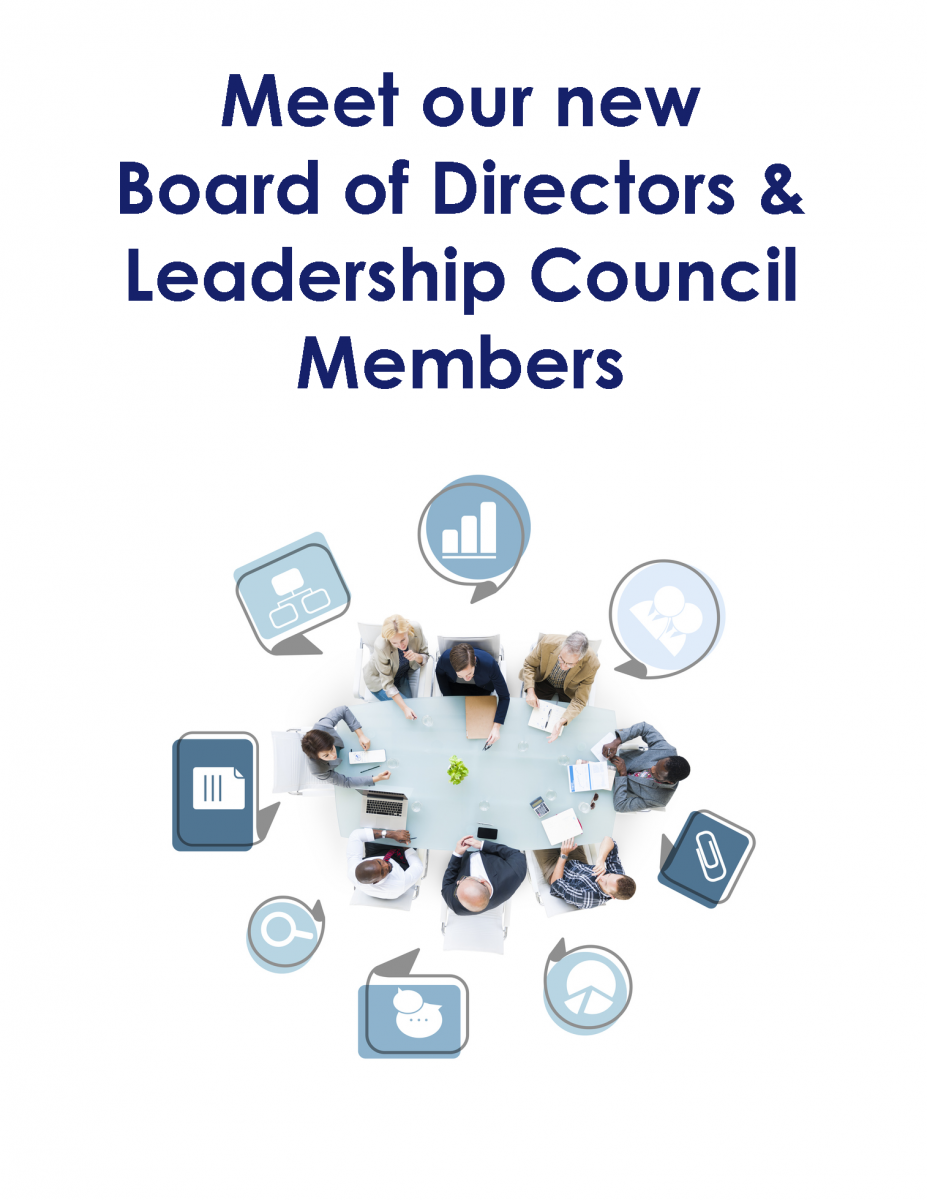 WASHINGTON, D.C. – October 7, 2019 - eHealth Initiative & Foundation (eHI) announced today the appointment of three new members to its Board of Directors, one each from Google Cloud, Salesforce, and UChicago Medicine. A representative from Amazon Web Services, Inc. has been appointed to serve on the Leadership Council.
Joe Corkery, MD, Director of Product Management, Healthcare & Life Sciences at Google Cloud; Ashwini Zenooz, MD, Senior Vice President and General Manager Healthcare & Life Sciences at Salesforce; and Susan Murphy, RN, Chief Experience Officer at UChicago Medicine will join the eHI Board of Directors. Shez Partovi, MD, Director of Global Business Development for Healthcare, Life Sciences and Genomics at Amazon Web Services will join eHI's Leadership Council.
eHI's Leadership Council is a renowned group of industry executives that provides strategic guidance to the organization. Its Board of Directors participates in the Leadership Council and has fiduciary responsibility for the organization. Both are chaired by Susan Turney, MD, Chief Executive Officer of Marshfield Clinic Health System.
"eHealth Initiative's Leadership Council and Board of Directors remain dedicated to having multiple stakeholders, from various sectors, work together to transform healthcare. Our selection of new board members reflects the importance of multi-stakeholder collaboration. We are pleased to work with Shez, Joe, Ashwini and Susan. We are excited about their contributions," said Turney.
"These executives represent companies and stakeholders that are critical to the transformation of healthcare. Using data to improve health outcomes, protecting privacy, and improving the patient experience are core to eHI's strategic initiatives and programs. Having these leaders at the table is invaluable," said Jennifer Covich Bordenick, Chief Executive Officer, eHealth Initiative & Foundation.
"We look forward to the journey ahead with eHI and the strong, positive impact that technology, like machine learning and analytics, will have on the healthcare industry and patient's lives," said Partovi. "It's important that the industry understands how to leverage technology safely and effectively to manage, mitigate, and cure disease on a global level and help support healthcare interoperability."
"I am excited to continue to help support eHealth Initiative's important work by joining eHI's board of directors. eHI and Google Cloud share a common goal, to help empower healthcare enterprises and institutions to transform their organizations and improve the healthcare system. We look forward to continuing our work with eHI moving forward," said Corkery.
"I'm thrilled about the opportunity to join eHealth Initiative and lead meaningful transformation and innovation in healthcare through technology. We're excited for discussions around interoperability and the importance of social determinants to improve the patient and member experience and drive higher quality outcomes," said Zeenoz.
"I am honored to be elected to the board of directors of eHealth Initiative and to be a part of eHI's influence on innovation in healthcare. The mission of eHI aligns with UChicago Medicine's journey to create exceptional experiences with everyone every day. I look forward to representing and sharing the voice of the patient to create best practices," said Murphy.
For a full list of Leadership Council and Board of Director members please visit www.ehidc.org or contact Emma Valinski, 202-464-2081, emma@ehidc.org